OPEN CALL
ARTIST IN RESIDENCY IN HOLSTEBRO from 14th of March to 27th of March 2022
The Danish Talent Academy, Holstebro Dansekompagni and Balletskolen Holstebro are hosting a new artist in residency program under the project: DYNAMO.
Project DYNAMO aims to enrich and encourage the vibrant dance environment in Holstebro and Denmark. The project consists of programs and opportunities for a wide range of dance artists.
DYNAMO is based at The Danish Talent Academy and coordinated by Head of the Dance Department, Lene Bonde.  DYNAMO is supported by Holstebro Dansekompagni and Balletskolen Holstebro.
With a focus on dance artists based in Denmark who have recently graduated from a professional education within contemporary dance or choreography, DYNAMO is offering an Artist Residency in Holstebro from the 14th of March to the 27th of March 2022.
You can apply as a single artist or as a group.
The DYNAMO Artist in Residency program offers: 
A fee of 30.000 kr. The fee is invariable and not dependent on the size of the artistic team in residency.
The opportunity to join the morning classes of Holstebro Dansekompagni.
Studio space at The Danish Talent Academy during weekdays and at Balletskolen Holstebro in the weekend.
The opportunity for artistic consultancy and sparring with the Artistic Leaders of Holstebro Dansekompagni, Marie Brolin-Tani and David C. Price.
Accommodation is provided. You can expect to have your own room/rooms, with shared kitchen and bathroom.
Requirements for the DYNAMO Artist in Residency:
Provide classes at The Danish Talent Academy Monday, Wednesday and Thursday from 16.15 – 19.30 for two weeks.
Create and collaborate one full weekend (The 19th and 20th of March) with the students from The Danish Talent Academy to choreograph an original work that is presented throughout the year at various events and venues.
Offer two workshop classes to Balletskolen Holstebro´s youth company: The Asteroids Dance Company, with dancers between 13 to 15 years of age.
Contribute with information about their work for the website and
Provide feedback to the organisers after the residency.
How to apply:
Please send the following material to lene@talentakademi.dk:
Letter of motivation: Maximum one page demonstrating how the residency will enhance your artistic development including short description of the ideas/concepts you wish to research during your residency.
CV.
Link to website or SoMe account with relevant video material of your work. (Note that we do accept transfer of videos files).
Short description of the classes you plan to teach at The Danish Talent Academy and Balletskolen Holstebro.
Please send all the content in one mail marked with the subject: Artist in Residency – DYNAMO.
Deadline for application:
10th of December 2021.
The selection is based on a curation by the jury consisting of Marie Brolin-Tani, David C. Price and Lene Bonde.
You can expect an answer before the 17th of December.
Former artists in residence
Amalie Stitz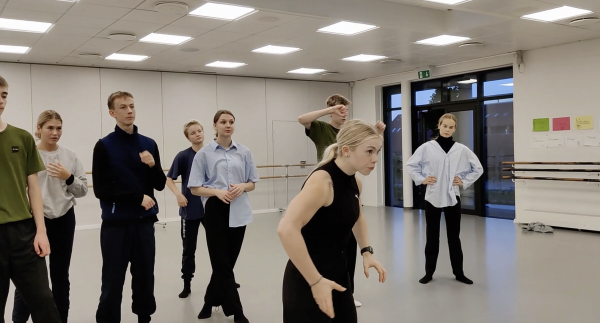 Marcus Alexander Roydes
Fotos: Christian M. Andersen @cmaconcept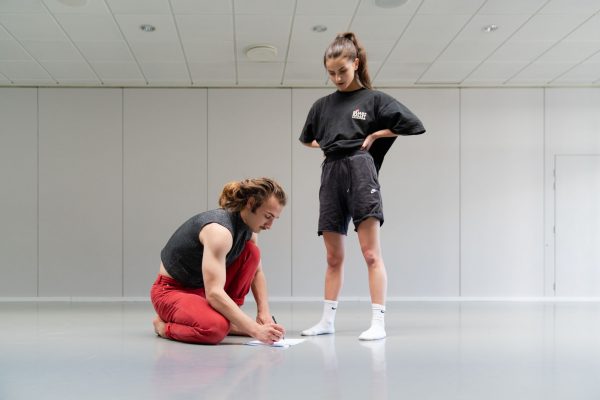 Partners